At French Chic Shopping, shopping is not just an activity, but an experience to remember. There is nothing worse than having to brave the crowds in a foreign city, or waiting on line to get into a certain store to make a purchase. In the wake of mass tourism, we have devised unique shopping events that allow you to discover the finest in French luxury without the hassle of crowds and outside competition. We pre-select the boutiques and stores that can welcome our guests after-hours or better yet, arrange a private fashion show or session with a personal stylist and other fashion experts.
It's nice to know that French Chic Shopping can guarantee to the discerning customer a level of attention and service that makes shopping in Paris a very special and pleasurable occasion. Naturally, we also arrange transportation and can coordinate a private reception in conjunction with one or more of these exclusive events.
After-hour Boutique Privatizations
How would you like to be treated like a VIP at the leading boutiques in Paris, including Louis Vuitton, Chanel, Christian Dior, Cartier, Chaumet, Bréguet, to name a few. At French Chic Shopping, we can privatize during the day the salon at Louis Vuitton's flagship for an exclusive VIP welcome and arrange for similar experiences at other fashion houses. Or we can arrange an early morning breakfast visit before the stores' opening to the general public.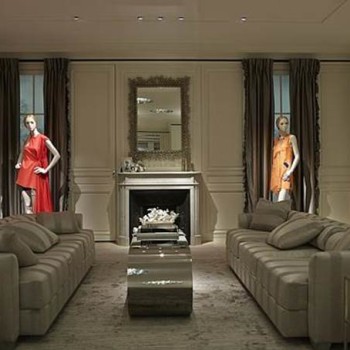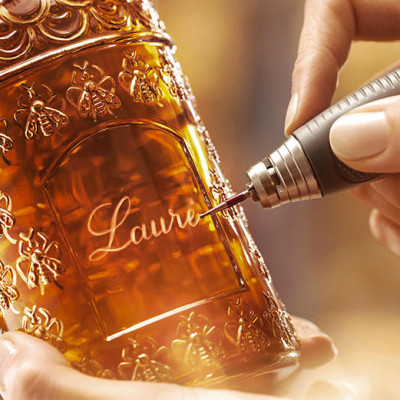 Discover and Create Your Own Fragrance
Have you ever wanted to learn the history and secrets of some of the most perfume-makers in the world? Have you ever wanted to learn how some of the coveted fragrances are made and the different "notes" that they contain? Now you can, thanks to the private ateliers and group perfume creation events in Guerlain's flagship on the Champs-Elysées. Looking for something even more exclusive? Look no further than our private fragrance–making sessions at François Kurkdjian—the man who created scents for the likes of Jean-Paul Gaultier. Naturally, we can personalize all fragrance bottles and leather holders with your initials or a phrase that reflects your personality…or that of your beloved. Looking for a group event? No problem. We have several options with other celebrated fragrance makers, whose perfume ateliers go from 10 to 25 guests.
Fashion Show-Cocktail Event
Do you have a big occasion coming up for your sales team or for a very special group of executives? What better way to make your mark than to book an exclusive private fashion show at one of the leading design boutiques or specialty stores in Paris. Don't feel that you have to limit yourself to women's fashions only. French Chic Shopping can arrange for you to see a show that includes both men's and women' styles, and to have a leading fashion add invaluable commentary to the event. Naturally, we can arrange an exquisite cocktail reception with champagne and hors d'oeuvres to cap off this truly exceptional event.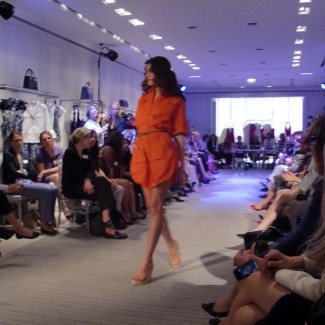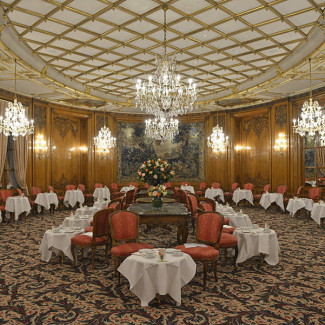 French
Chic: A
Fashion Styling Event
If you are fascinated by the 'je ne sais quoi' of French chic, our fashion styling event is sure to please. French Chic Shopping will introduce you to leading style experts, makeup artists and hair designers, as well as creators of exceptional leather goods, including bags, shoes and accessories. This is your chance to discover talents that are under the radar, who understand the difference between what is truly chic and what is only a pale imitation. This event can be held in a design studio, a private home, even a cocktail lounge or wine bar. As you sip and nibble delectable tapas, you have a chance to discover the secrets of French flair as well as tomorrow's style setters.
In the Footsteps of Coco Chanel
For those of you who are fascinated with the life and legacy of Coco Chanel, French Chic Shopping is now offering an in-depth tour that adds to your knowledge about the world's most celebrated designer. You will not only have a private VIP tour of the flagship store on 31 rue Cambon and the Haute Joaillerie boutique on the Place Vendôme, you will also have a VIP tour of the newly renovated Ritz Hotel, including the Hemingway Bar. For those of you who wish to learn more about Chanel's approach to costume jewelry and shoes, French Chic Shopping will also organize a private visit to Goossens and Massaro, the latter the creator of the black and beige two-tone sling-back pump. You will also visit the Paris Flea Market to discover the best dealers in Chanel vintage jewelry and bags, and learn from the leading experts on why these pieces have become so valuable.
addition, you will discover Chanel's invaluable contribution to the arts, in your visit to the Théatre des Champs-Elysées where Stravinsky and Diaghilev (both Chanel protegés) premiered The Rites of Spring. You then have the option follow her further for two days in Burgundy, staying at the magnificent Cistercian Abbey where she used to hunt in the company of the Duke of Westminster.
For those of you who wish to have an appointment with the Haute Couture department at Chanel, please advise French Chic Shopping so we can make these arrangements on your behalf.
Note: This tour is ideal for small groups of up to 10 guests.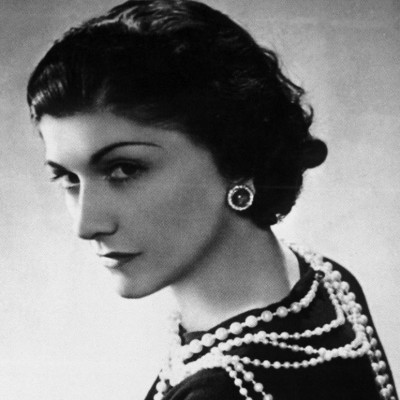 We look forward to learning more about your specific needs,
so please don't hesitate to write contact@frenchchicshopping.com
or fill in the form with more specifics on our Contact page.
French Chic Shopping est une marque d'Events & Company, un SAS au capital de 10 000 Euros-SIRET : 479 623 969 00025
Code APE : 8230 Z-TVA intracommunautaire : FR 12479623969
© 2015

French

Chic

Shopping

– 
Curated for people with taste