At French Chic Shopping, we arrange private tours that are tailored to your budget and your lifestyle, as well as your special needs. Whether you are planning a mother-daughter shopping trip or a buying tour to the Paris Flea Market, a professional tour to furnish a boutique or a restaurant, our team pre-books all appointments and makes all arrangements well in advance so we can guarantee VIP treatment. These include chauffeured limousines, afternoon tea, chocolate and pastries, as well as a photographer to capture some of the most wonderful moments of the day.
Moreover, our aim is to introduce you to those artisans and designers that are exclusive to Paris and other parts of France, so that you will acquire fashions, accessories, furnishings and fabrics, gifts and novelties that are truly authentic and one-of-a-kind.
We know that your time is both limited and valuable, and that is why we want to make every minute of your shopping tour really count. Here are some examples of the shopping tours that we have put together especially for you and your loved ones. Naturally, you don't have to limit yourself to these; we are constantly learning from our guests so that our tours remain both fresh and compelling.
In the Footsteps of Coco Chanel
For those of you who are fascinated with the life and legacy of Coco Chanel, French Chic Shopping is now offering an in-depth tour that adds to your knowledge about the world's most celebrated designer. You will not only have a private VIP tour of the flagship store on 31 rue Cambon and the Haute Joaillerie boutique on the Place Vendôme, you will also have a VIP tour of the newly renovated Ritz Hotel, including the Hemingway Bar. For those of you who wish to learn more about Chanel's approach to costume jewelry and shoes, French Chic Shopping will also organize a private visit to Goossens and Massaro, the latter the creator of the black and beige two-tone sling-back pump. You will also visit the Paris Flea Market to discover the best dealers in Chanel vintage jewelry and bags, and learn from the leading experts on why these pieces have become so valuable.
In addition, you will discover Chanel's invaluable contribution to the arts, in your visit to the Théatre des Champs-Elysées where Stravinsky and Diaghilev (both Chanel protegés) premiered The Rites of Spring. You then have the option follow her further for two days in Burgundy, staying at the magnificent Cistercian Abbey where she used to hunt in the company of the Duke of Westminster.
For those of you who wish to have an appointment with the Haute Couture department at Chanel, please advise French Chic Shopping so we can make these arrangements on your behalf.
Note: This tour is ideal for small groups of up to 10 guests.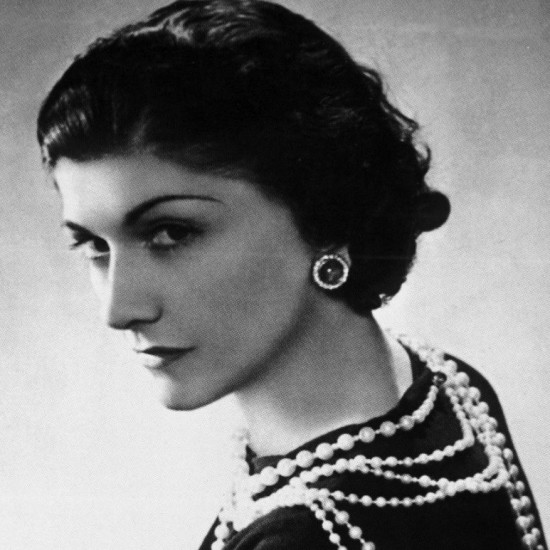 We all know how quickly the years that you share with your daughter fly by and how quality time is harder to come by. Why not make room in your vacation schedule for a once-in-a-lifetime mother-daughter shopping tour that includes a private VIP tour to Louis Vuitton and Hermès, visits to Chanel and Dior's flagships stores, a tour of the Paris Flea Market, as well as an overview of the city's leading concept and hipster boutiques that offer unique fashions and accessories. Top it off with a private tour of the city's leading fashion museums or a private tour of the studio of Yves Saint Laurent, to enhance your understanding of French fashion and design. (This tour can be combined with other cultural visits in and outside of Paris).
Professional Shopping Tours
French Chic Shopping, our clients have asked us to furnish their restaurants and bars, as well as to help them source unique decorative objects and fashions for boutiques as far away as Melbourne, Australia and Seattle, Washington. Many savvy entrepreneurs realize that the French have a unique savoir-faire—that, when properly marketed–can enhance the intrinsic value of a company. One of our restaurateur clients—Jeff Hunter, who created the James Beard-award winning Des Moines, Iowa restaurant Django—knows this first-hand.
Recognizing the growing interest in importing French products and design concepts, French Chic Shopping, is now providing exclusive professional tours geared to concept store owners, restaurateurs, hoteliers, interior designers, fashion stylists and antique dealers that allow you to discover the best of France, be it food and wine, home accessories and furniture designers, fashion and fragrances, costume and fine jewelry. Our focus is on the "made-in-France" and our team creates customized tours that enable you to meet the best local talent and negotiate the best deals, including for shipping and minimum orders.
Best of all, because you are travelling on business, you will be able to write off all, or part of your trip.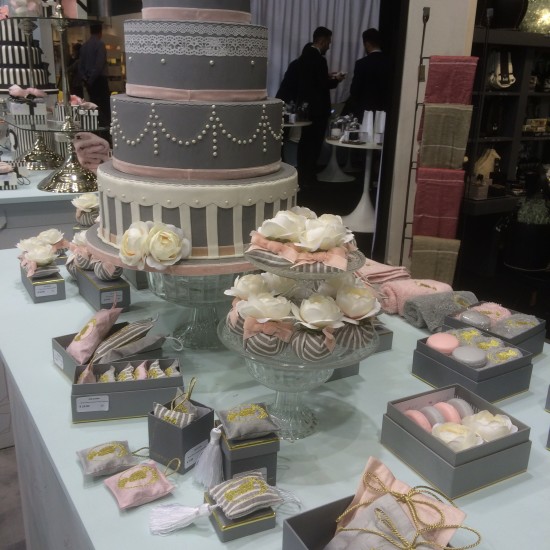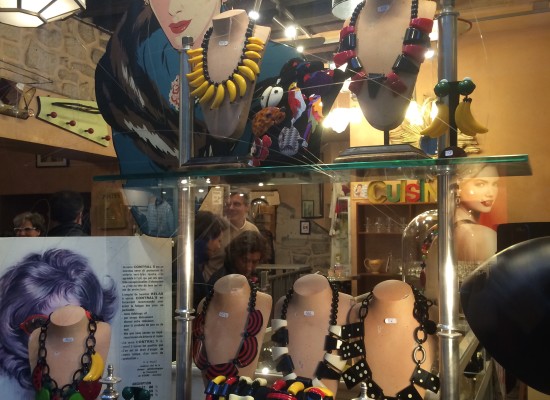 Our Paris Flea Market Tour
If Elaine Sciolino of the New York Times asked to join French Chic Shopping's Paris Flea Market tour, featured in T Magazine last year, it's because she knew that Rachel Kaplan would open up her little black book of dealers found nowhere else. Imagine buying vintage Hermès scarves for less than 200€, or selecting from the biggest selection of authentic Kellys and Birkins outside Hermès—that's the type of shopping experience you will have with French Chic Shopping. Keen to buy some mid-century furniture or shabby chic antiques at unbeatable prices—well you can count on French Chic Shopping to come up with the best and even help you ship it home, door-to-door. So whether your needs are personal or professional, think to include our Paris Vintage tour on your next trip to France.
Our Designer & Artisan Tour for Decorators
For those of you seeking home-grown talents making unique ready-to-wear, leather jackets, bags, belts and shoes, or striking jewelry (ranging from costume to gold with precious and semi-precious stones) look no further than French Chic Shopping's exclusive designer and artisan tour. We take you to the studios and ateliers tucked away on the hidden side streets of Paris and even in elegant apartments off the Champs-Elysées. Thanks for our little black book of talent, you can buy truly unique designs that you will find nowhere else.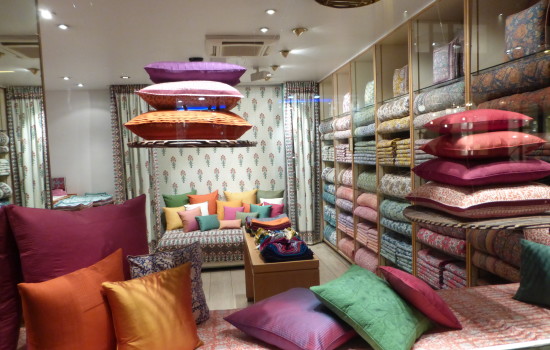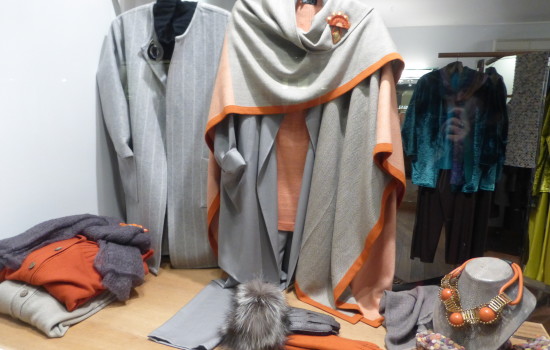 Our Personal Stylist Tour
Stuck in a style rut? Looking for a new look now that you have been hired or promoted to a new executive position that requires a whole new image? Look no further than a tour with one of French Chic Shopping's personal stylists. Sensitive to your needs and entirely trustworthy, she will help you find exactly what you are seeking, whether it's beautiful suits and cocktail dresses, outstanding leathers and outerwear, as well as fine handbags, shoes and accessories. She will discover your style and help you find ways to bring out your best, so that you will be noticed and appreciated wherever your new career takes you—both personally and professionally.
Whether you are looking for a custom-made shirt or suit, elegant cashmere or virgin wool sweaters, overcoats or fine leather shoes and belts, as well as luggage, look no further than French Chic Shopping to help you come up with the ultimate men's wardrobe to suit your professional and personal lifestyle. We are happy to make special appointments for fittings at Charvet, Hilditch & Key, Christian Dior, Lanvin, Berluti and Smuggler, to mention a few. Perhaps you would love to have facial or an old-fashioned shave—we know where you can have both. On a lighter note, we can conclude the tour with a visit to a cigar bar or an Armagnac tasting.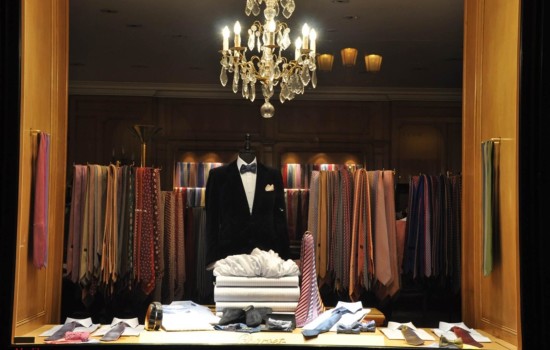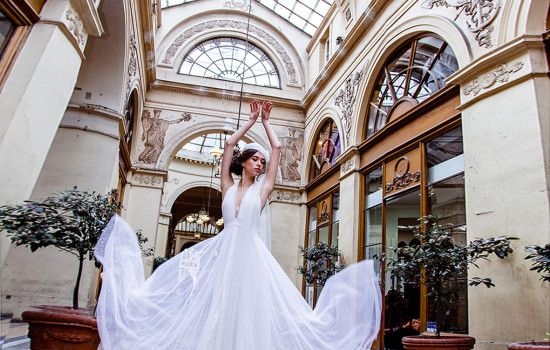 Our Prenuptial Shopping Tour
Have you set a wedding date? Have you set your sights on a French-made wedding gown, veil and accessories? Well, look no further than French Chic Shopping to help you select the gown of your choice, as well as bridal accessories, including shoes, jewelry and veil. If you come with friends for a long weekend, we can arrange a fun tour that includes visits to the Paris Flea Market, shopping for clothes and accessories (including outfits for your honeymoon), as well as group spa, cosmetic and customized fragrance-making sessions. Whatever, your tastes, we will make sure that your prenuptial expedition is as fun and as special as possible.
Have you just purchased a new contemporary home or loft in Soho or L.A.? Well you may want to use part of your visit to Paris to pick up some innovative design pieces as well as home furnishings and accessories. Whether you are looking for couches and chairs, tables and lamps, chandeliers and glassware, you will find an embarrassment of riches in Paris. Or perhaps, you are seeking some striking pieces of art. You don't have to limit yourself to the Paris Flea Market—our seasoned guides can take you to hottest galleries selling paintings, sculpture, photography, as well as avant-garde design. Your taste runs to the more classical or ethnic? No problem. We can introduce you to the best dealers specializing in Asian and African art as well 17th, 18th and 19th century masterpieces at a fraction of the cost you would pay elsewhere.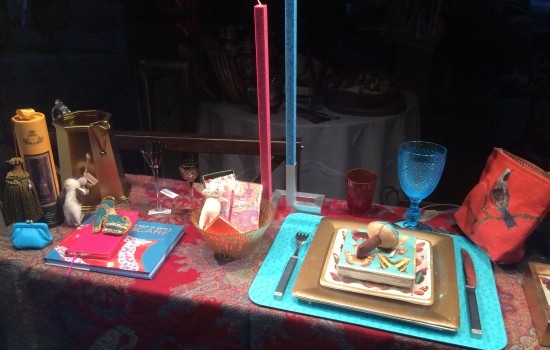 Have you ever wanted to bring a taste of France back home? Now you can with French Chic Shopping's art de vivre tour that allows you to purchase the best of France, whether it's French toile or Provençal hand-blocked fabrics, scented candles, linens, dishes, cookware, and cooking utensils. Whether it's Astier de Villatte, Le Creuset, Le Jacquard Français, or Cire Trudon, we will help you source the best in French savoir-faire and then help you to ship it home. This tour can be further enhanced for the home sewer and the interior designer by a visit to local fabric showrooms and discounted textile designs, as well as visits to the Paris Flea Market. This way you get to enjoy the entire art de vivre experience, often at a fraction of the cost you would pay at home.
French

Chic

Shopping  

looks forward to hearing from you soon.
Feel free to write  
contact@frenchchicshopping.com


or
click on our Contact page.
An initial phone or Skype consultation is free of charge.
Rachel Kaplan


President
Rachel Kaplan
President
French Chic Shopping est une marque d'Events & Company, un SAS au capital de 10 000 Euros-SIRET : 479 623 969 00025
Code APE : 8230 Z-TVA intracommunautaire : FR 12479623969
© 2015

French

Chic

Shopping

– 
Curated for people with taste